Mission Statement
Colan Preston
Preston Builders
Licensed Contractor
PO Box 880502
Pukalani, HI 96788

Phone (808) 870-1189
Preston Builders by Colan Preston
I began my work in this field in the late 1970's in New Zealand as a carpenter apprentice restoring and refurbishing period homes. At that time, I was particularly drawn to the attention to detail exhibited in the execution of the Victorian, Craftsmen, and pioneer-style homes. It has always seemed particularly fitting that this level of effort be honored and preserved.

John Ruskin, a well-known English art and social critic once said: "Old buildings are not ours. They belong, partly to those who built them, and partly to the generations of mankind who are to follow us. The dead still have their right to them: that which they labored for... we have no right to obliterate.
What we ourselves have built, we are at liberty to throw down. But what other men gave their strength, and wealth, and life to accomplish, their right over it does not pass away with their death."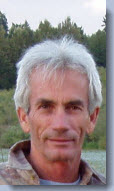 Preston Builders was officially formed in 1999 on the island of Maui in Hawaii. Our company is a small, tightly knit group of individuals who find quality of workmanship, attention to detail and good customer relationships paramount in all our projects. We specialize in custom home remodeling including custom cabinetry, millwork and finish carpentry. Preston Builders uses only the finest specialty subcontractors and takes great pride in the team that has been assembled over the years.

It has been gratifying, in all of the projects that we have embarked upon, to witness the transformation of a home and for the opportunity to forge new relationships with clients who are our most valuable resource.

We look forward to any inquiries you may have and ultimately, doing business with you in the future.

Colan Preston
Owner